Microwave, Thermomix and Rice Cooker Instructions
To cook in a rice cooker:
Place the risotto mix and boiling water into the rice cooker.
Press Start and let cook until the cycle has completed and has shifted to Keep Warm setting. Let rice sit with cover remaining on the rice cooker until the rice is completely tender, about 10 minutes more.
Serve and enjoy!
I would check it regularly and give it a stir throughout the cooking time as you don't want the cheese in it to stick and burn.
To cook in Thermomix:
Place the risotto mix and boiling water into the thermomix.
Set to 100 degree, reverse speed 1 for 18 minutes.
Allow to sit for 5-10 mins until it thicken fully.
Serve and enjoy!
Place the quinoa mix and boiling water into the thermomix.
Turn on your rice cooker. When the rice cooker beeps, you will have perfectly cooked quinoa (approximately fifteen minutes).
Unplug the cooker. Allow quinoa to set for three to five minutes and then fluff with a fork.
I don't recommend doing the quinoa in the Thermomix as it can go a bit 'gluggy'.  It's so easy to do on a stove top, it really behaves itself!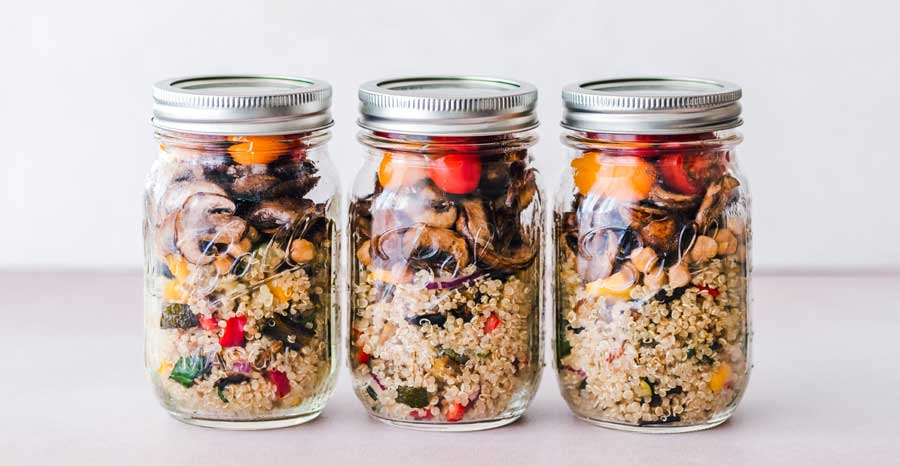 Ancient Grains (Barley, Brown Rice and Freekeh)
I'll be honest (best policy!), I've not tested these new products yet in the microwave but will do soon and let you know! So easy on the stove top though.
No need! Simply boil the kettle and follow instructions on box – soooo easy! You can put the finished product in the microwave for 45 seconds to give it extra 'fluff' if you like.