Hi, I'm Jacqui Good and I'm passionate about eating, cooking and producing delicious, health and easy meals.
I set up Thistle Be Good in 2002 as, back then, I couldn't find yummy and nutritional ready to cook meals.
Thistle Be Good is a food producer from beautiful South Australia.  'Thistle' is the national flower of Scotland (yep, I'm Scottish) and Good is my last name – perfect!
Think you're too busy to cook or eat well?  Simply add water and heat to our goodies and hey presto, you can feed your families or guests with delicious and healthy food!
We make all of our products in our little commercial premises in Willunga, SA.  We are a tiny business, with only 2 of us working our magic.  We hand make and hand pack all of our goodies so we can put lots of love into each bag.
Free Shipping on orders over $35
Our ready to cook, flavoured risotto, quinoa and couscous and now Ancient Grains have been created to make meal times easier.  Isn't that what we all want?  Our Ancient Grains are so good – you have to try them to believe how many goodies I've packed into them!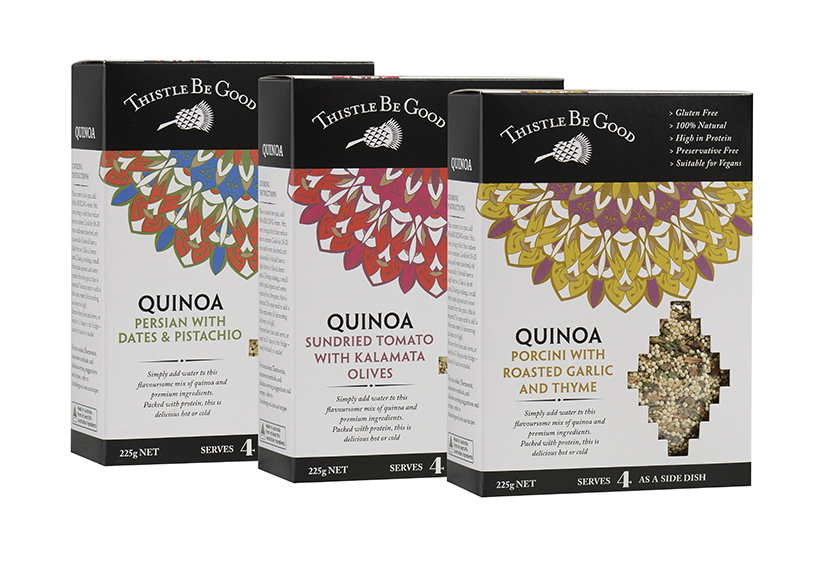 Gluten Free
Many of our products are Gluten Free too – bonus!
All the Quinoas and dukkahs, the Ristotto and the Brown Rice with Black Quinoa are GF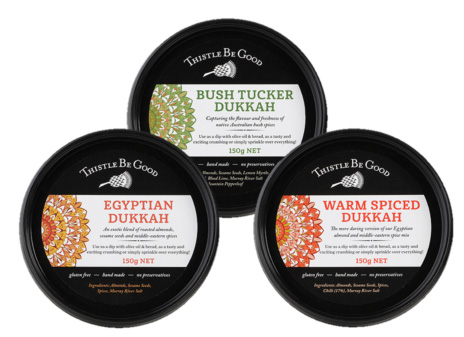 Dukkah
We are the biggest and, we believe, the best dukkah producers in Australia.  We've been making it since 2002 so we have completely perfected it.
All of our products are suitable for Vegetarians and 11 of them are Vegan – yay!
Free Shipping on orders over $35
More from Thistle Be Good
I'm a huge fan of easy and healthy home made soup!  Think it's in my Scottish genes! This Red Lentil and carrot soup has to be one of the easiest soups - ever! Get your favourite soup pot and throw in the following: 280 gm red lentils 280 gm...
read more