We're calling an end to the "mad Christmas present dash"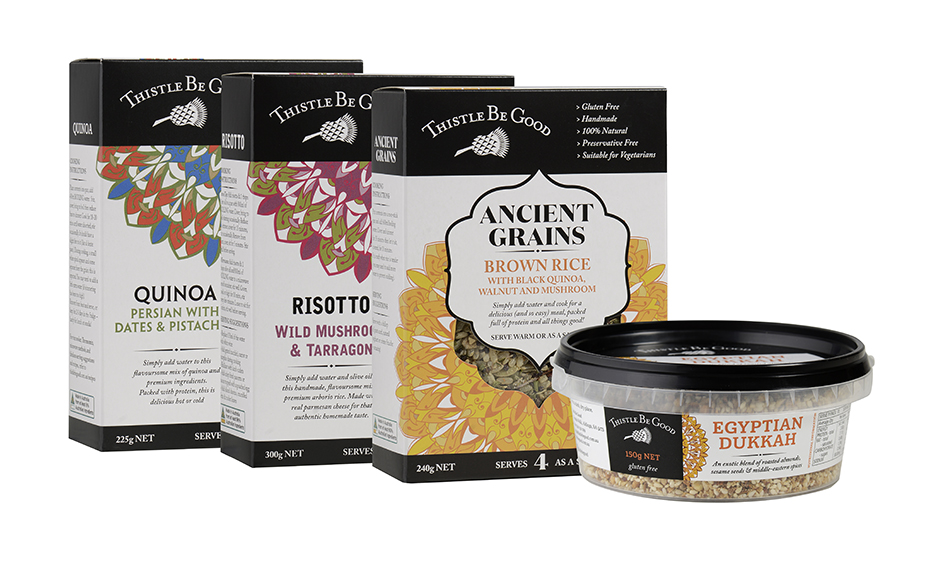 We all know that Christmas comes around once a year, same day, without fail!
Why is it then that we can still find ourselves performing the mad present buying dash on December 24th??  Aimlessly wandering around the shops thinking "What are we going to buy Uncle Barney? We can't get him socks, jocks or hankies … AGAIN!?!?!"
Well if you are reading this, then never fear!!! Thistle Be Good is determined to help your 2014 Christmas shopping experience be an easy and enjoyable one [icon icon=icon-smile size=14px color=#000 ]  We have some great gift ideas for family and friends … and we also have some ripper ideas for your Christmas lunch.
At Thistle Be Good we LOVE this time or year and want to say Merry Christmas and a great big THANK YOU for all your support over 2014.  As our gift to you, we are giving you a 15 % discount off our entire range (if you order before December 18).
Everybody can enjoy our quinoa range on Christmas day, whether as a great alternative to meat (for the Vegetarians in your life) or as an accompaniment to lunch. Our risotto makes a "to die for" stuffing (anyone want the recipe??) while the Rubs are great for livening up leftover turkey!  And the dukkah is absolutely perfect for pre-lunch nibbles … make sure you keep a spare tub (or two) in the cupboard for when those unexpected Christmas guests pop in to say g'day.
All of the Thistle Be Good products make great gifts for the foodie in the family or those 'hard to buy for' friends. Why not take advantage of our current special and make up your own hampers filled with our goods.
To check out all our fabulous products, head over to our Shop … you can buy individual products or there are some great Selection Bargain packs (so you can try a little bit of everything).
To get your 15 % discount off our entire range (for orders placed before December 18), simply type the word XMAS in the coupon section of the online order form to access the discount.
Finally, we'd absolutely love to see how you use our products over the Christmas season, so post your pictures on the Thistle Be Good Facebook page using the hashtag #tbgxmas and telling us which products are being used (we love the thought of being there with you on the table and helping you enjoy a wonderful Christmas feast with your family and friends) and we'll draw a winner on 27 December.
Have a super Merry Christmas!! Thank you for all your support throughout 2014!
Stay safe and eat well!
Jacqui and the Thistle Be Good team