My Favourite Way to Enjoy Dukkah!
Traditionally, dukkah is used as a nibble, with chunks of tasty crusty bread dipped in to olive oil then into the dukkah – it is delicious and very addictive (but thankfully natural and healthy!).
However, my favourite way to enjoy it is to lightly crumb chicken breast with a mixture of panko (Japanese) breadcrumbs and any of our dukkah and gently fry until cooked.  Either slice up ready to have with a big salad or in a wrap (yum!) or serve as part of a main meal.  It really is so tasty – you'll think you're in a restaurant or fancy cafe!  Enjoy!
Not just chicken but fish or anything else – lamb, tofu etc
I also love to get any firm white fish fillets and crumb them in the same mixture.  As fish is a bit more delicate than chicken, I dip it into seasoned flour (salt and pepper added) first, then egg wash (egg mixed up with milk). Either gently pan fry or spray with olive oil and bake in the oven (180 degrees fro about 15 – 20 mins, turning once).  Yummo!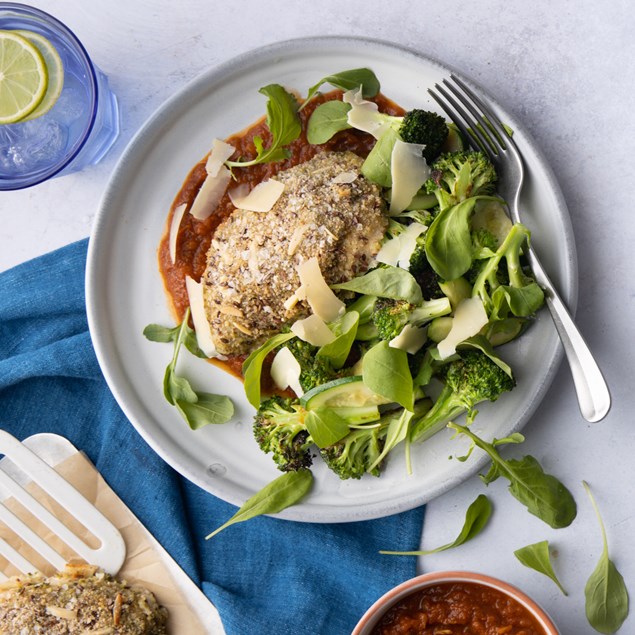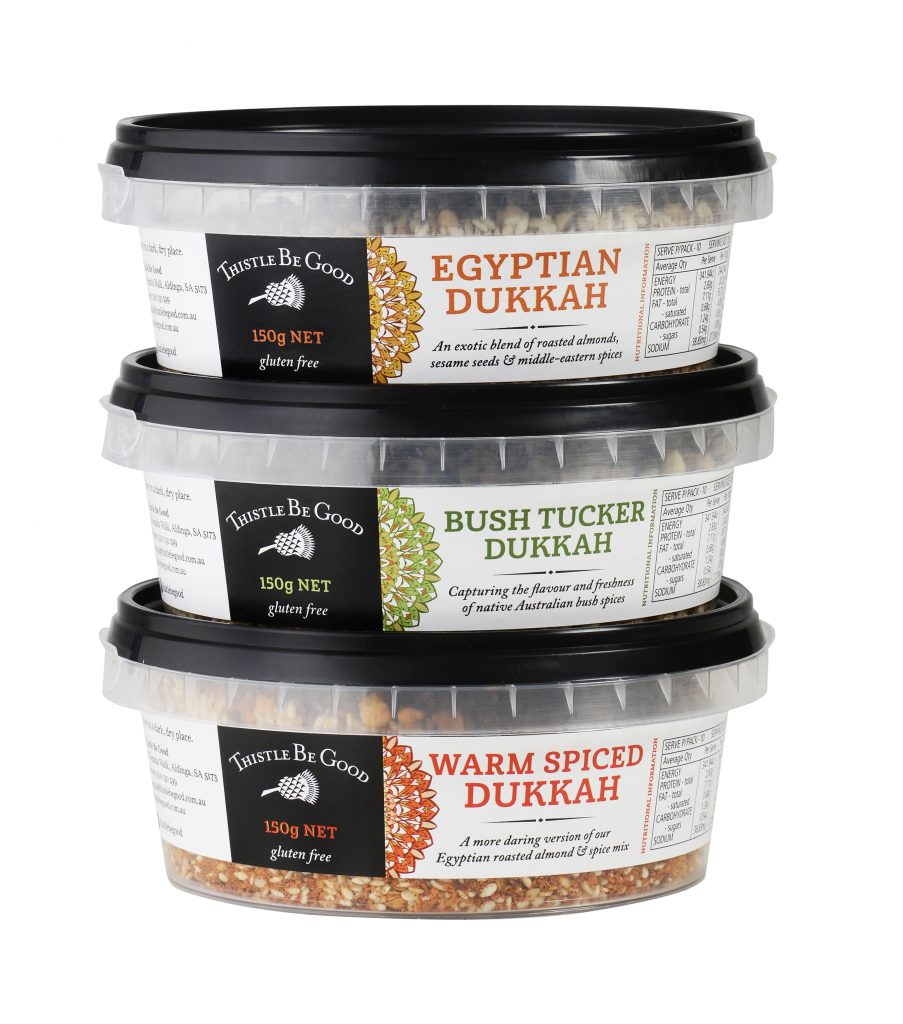 The easiest way to get our goodies is to buy from our online store, click here
Want to make your own Panko breadcrumbs?
You can buy Panko breadcrumbs from most supermarkets; I buy mine from Foodland here in SA but if you want to make your own, try this method from Wikihow:
If you're tired of buying tiny boxes of panko breadcrumbs, learn how to bake your own. To get panko's distinctive crunchy texture, start by using crustless bread. Shred the bread into coarse, flaky pieces and spread the crumbs on a rimmed baking sheet. Bake the panko breadcrumbs until they dry out and become crisp. Then use them to fry, coat, or fill in your favorite recipes.
Click here to see the images and full description (it's not nearly as tricky as the 11 steps make you think!