Risotto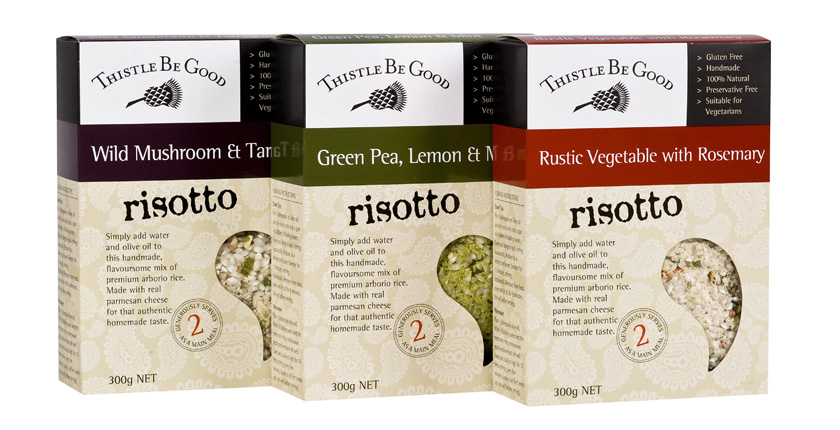 Arancini (risotto balls)
Cook risotto as per instructions and allow to cool. Make a ball with mixture and push a small cube of mozzarella cheese into the centre. Coat each ball with flour, egg then breadcrumbs or to make it even more delicious, use dukkah. Deep fry for a few minutes until golden brown. Serve as a nibble, an entree or as a main meal with a mixed salad. Alternatively, to oven bake, coat bread-crumbed balls with oil and bake at 180 degrees until crisp and golden. So delicious!
---
Risotto cakes
Cook risotto as per instructions and allow to cool. Add 2 tablespoons of cornflour. Form into flat, round cakes, dust with cornflour and shallow fry in olive oil. Top with a fried or poached egg – everyone loves these.
---
Serving suggestions
Wild mushrooms & tarragon
Serve with pan fried lamb cutlets and caramelised onions.
Add thinly sliced chorizo and garnish with crumbled fetta cheese and rocket leaves.
Add crispy fried pancetta or bacon and top with a poached egg.
Slice cooked Italian sausages and cherry tomatoes and stir through cooked risotto.
---
Rustic vegetable with rosemary
Once cooked, stir though chopped sun dried tomatoes, fresh basil leaves and toasted pine nuts.
Once cooked, stir through chopped fresh parsley and top with steamed brocollini or asparagus.
Stuff red capsicum with the cooked risotto, sprinkle with grated cheese and bake at 180 degrees for 30 minutes.
---
Green pea, lemon & mint
Serve with Atlantic salmon fried in olive oil and lemon juice.
Serve with grilled chicken breast, topped with basil pesto.
Top with pan fried prawns that have been coated in dukkah, then sprinkle with chopped chives.